Read the project description via the link below:

Project description (opens in pdf)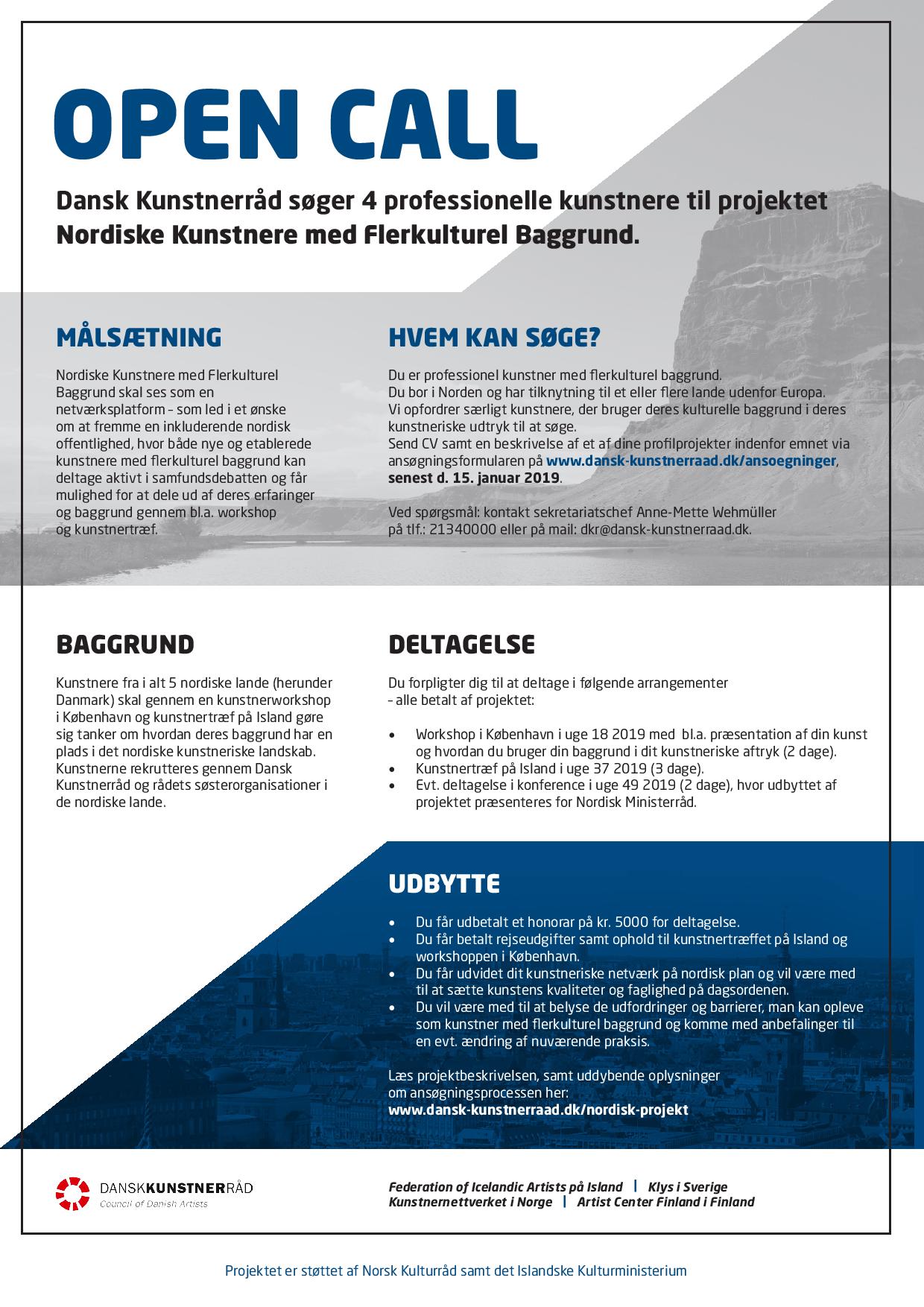 Evaluation proces:

The composition of artists must represent a variety of art forms and tools. Therefore, the 4 artists must represent different art forms (performing arts, crafts, literature, music, visual art).
Who will be reviewing your application:
You will be notified of the committee's decision within 5 weeks of the application deadline. During the 5 weeks the committee reviews the applications thoroughly and makes decisions and the secretariat is responsible for the administrative flow of collecting and sending the applications to the committee, arranging meetings, registering all the decisions of the committee and finally issuing reply letters.
In Denmark, the recruitment committee will consist of:
Representatives appointed by the Danish Arts Council's Board of Directors
Representative (s) from Mino Denmark
Representative (s) from Critical Friends
Representative (s) from the Danish Refugee Council
Representative (s) from Dansk Kulturinstitut